1st day
#1 "Reviews of All 94 Anime Movies in 2019"
by CFL
There were strong criticisms, but each of them are reasonable with long explanations. Watching many anime movies this year, I enjoyed this content much.
#2 "Memories of an Animation Producer"
Written by the animation producer Mr. Masumoto in the studio Trigger. It's his memories with plenty of animes from an elementary school to these days. He writed #Nadia and #Evangelion struck his heart, and since he is near aged to me, it was easy for me to understand.
#3 "Reviews on Anime Opening Movies, vol. 27 (the first half of 2017)"
10 reviewers evaluated with number and thought on several anime opening movies. Since that took #VioletEvergarden up, I bought. It's able to enjoy 10 various reviews, but the length of thought is a little too short.
#4 "Tour guidebook for the world of Sora Yorimo Tooi Basho"
by Run! Anime World Tourist Team
All color pages. Since they shows location photos to cover each scenes in the anime, and also explains how the scenes were, I think the fans would want to rewatch. However actually it's difficult to go to there such as Singapore, Australia.
#5 "A Review on Quantitative Film Studies 2010-2019"
It's like a review paper about studies of quantitative datas such as a number of cuts or each cut length. It's not only for anime but all movies. To be honest, I can't understand why they sold this in the Comic Market, but it's interesting to know latest study methodologies.
2nd day
#1 "I Have Begun Working as a Game Master" (an amateur novel)
by kabo
The hero is a salaried worker working in general affairs section of a smartphone game app development company. One day, his superior said to him "I'd like you to do GM" "Is it General Manager?". An amateur novel which looks a story in the working place. I like it.
#2 "Ancient Tomb Walking Guidebook by Navi-chan", vol. 28
by CAKES & ALE
A comic essay-taste walking guidebook for Mozu Ancient Tombs in Sakai city in Japan. Personally I like history walking, so I bought it. It looks all qualities of photos, illustrations and explanations are high.
#3 "Deeply Medieval Foodstuff, Meat and Met"
by Experience Planning COSTMARY
This contains about 10 recipes of meat dishes in full color. Though they wrote such as "15th century, England" with each recipe, but if not with those information, I'm afraid you might not able to know this is a normal recipe book or not.
#4 "The Game of Roger"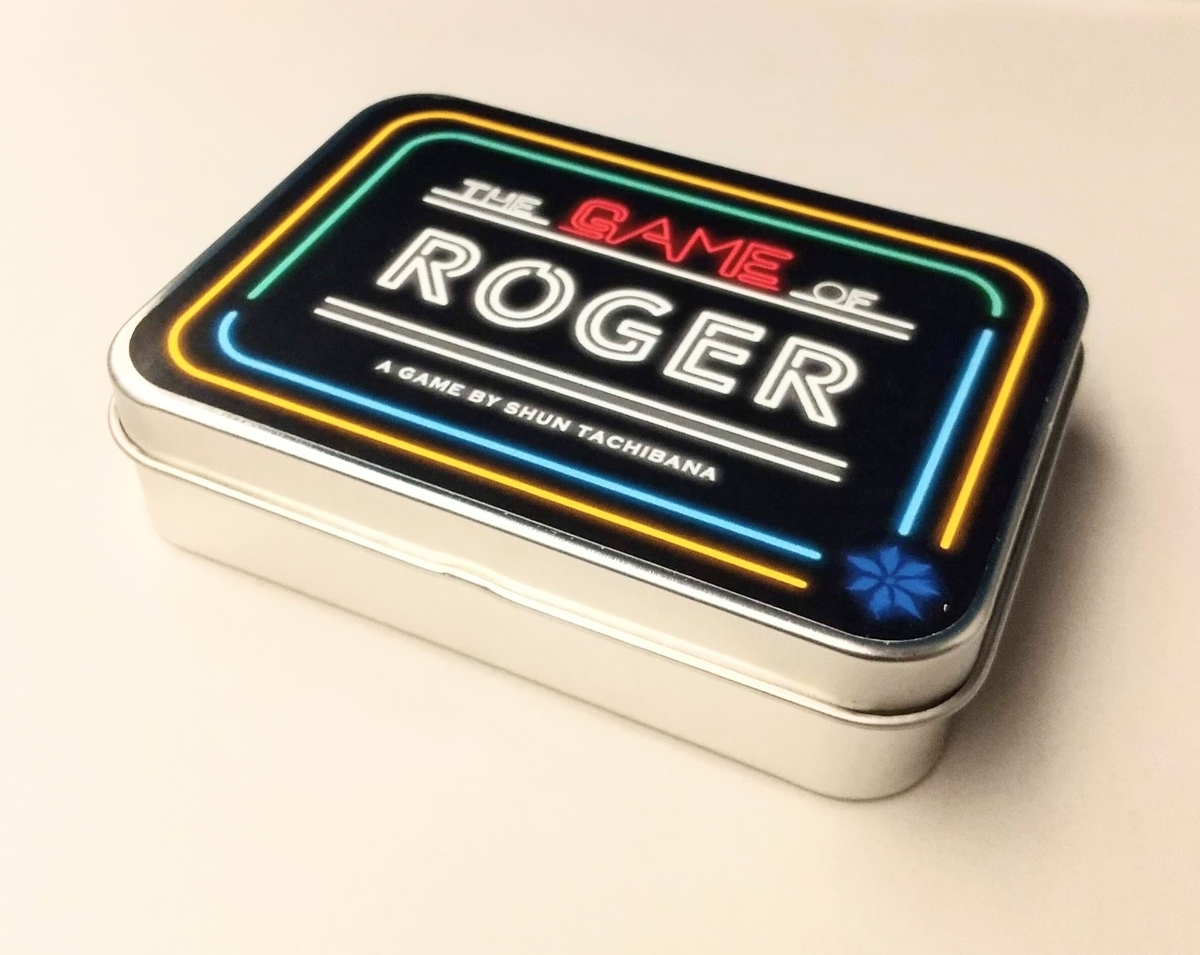 I looked for games which I can play with my 5 years old son. In this game, you compete in 20 kinds of mini games and assemble the scores. They said "We tried to play with from elementary school student to very old people, and there was no problem". I like their practical style.
#5 "Sense of Touch Karuta"
There are rough or thick materials pasted on cards. At first you touch them and then communicate of your sense with other players. I thought my son would be able to play, but now I saw "more than 9 years old". Ouch!
#6 "Heisei Era Go!"
They described famous events of each year in the Heisei era (1989-2018. Since that ended last year, I don't want to say "era" so soon) on each card. The descriptions are funny and interesting. The qualities of all 40 cards are very high, so I think they must have done their best.
#7 "VIOLET"
by LAM
My friend in Malaysia recommended me of this illustrator on the previous day. There are about 10 illustrations of girls, all of them are outlaw, punk and taunting. It's quite outstanding but I like it. I bought this from an in-front-of-shatter circle.
#8 "VIOLET process LAM"
by LAM
An extra book of "VIOLET" which shows a kind of making process. 4 pages with drafts and comments. The content is secret :)
#9 "SNOW" (an Illustration book)
by LAM
This book was illustrated by LAM too, sold on last year. I noticed now that they wrote "Fate / Grand Order". I don't know that at all but... this is REALLY nice. This STUCK me. I'm happy to meet this!
#10 "The City of Thieves" (a game book)
A very thick game book over 400 pages. The one on the side of me said to them "This was exciting" and bought other books, so I was drawn on into buying this. It would be good to make the character sheet into mobile with Google Form and play in bed :)
#11 "Master of Chaos" (a game book)
published by Shakai-Shisou-Shinsha
On side of this book, there were books titled "Encyclopedia of Plant in Titan". They wrote "Do you eat a mushroom grown in your garden? Of course not. But heros in game books easily eat them and likely get bad results". It's charming, but the content was just a plant encyclopedia...
#12 "Kyoto Far-East Diary" (very short commic essay)
by Matori Hano, Orange Historical Palace
She was selling quite good tasted shojo-manga of Kamakura era, but I couldn't get in touch with them, so she gave me a puti leaflet. Since I lived in Kyoto for 10 years, I understand most of all episodes and enjoyed.
#13 "Monkeys Talk" (a card game)
Though it's difficult to explain, in this game, you open cards on which two hiragana characters are printed, and build sentence as long as you can. My son still can't read characters, but I thought their idea is interesting and very challenging so I have bought this. Let me see...
#14 "Animal Tug of War" (a card game)
This card game seems for only a family with small child. In a sense, you can see it's in German way, but isn't this fit with attributes of the Comic Market? Though I thought so, I bought since it seems able to play with my son. Let me see...
#15 "LETTY PAN, The Board Game 15th" (a guidebook for board games)
by Tenzan-Chika Tomo-no-kai
Characters in some anime introduce 6 board games in their conversation. They seems loving both board games and the anime. Yah, I understand them. #VioletEvergarden is really good anime. To be honest, I'm sorry I bought that only with the look of surface.