I was asked for advice about where is good for language school of Japanese in Tokyo.
They had 4 options: Nishi-kasai, Shinkawa, Shin-okubo and Akihabara.
Here is my reply.
First of all,
At first, there are a few of main terminal stations. They are circled by blue line in the above map. Tokyo, Shinjuku and Shibuya station. There are really convenient areas in Tokyo.
This picture came from Google Earth. You can find 3 circles. It would be better for you to remember the huge green area in the middle of Tokyo is the Imperial palace.
Nishi-kasai
Looks far away from main terminal stations. It would be difficult to visit famous shops after school.
Shinkawa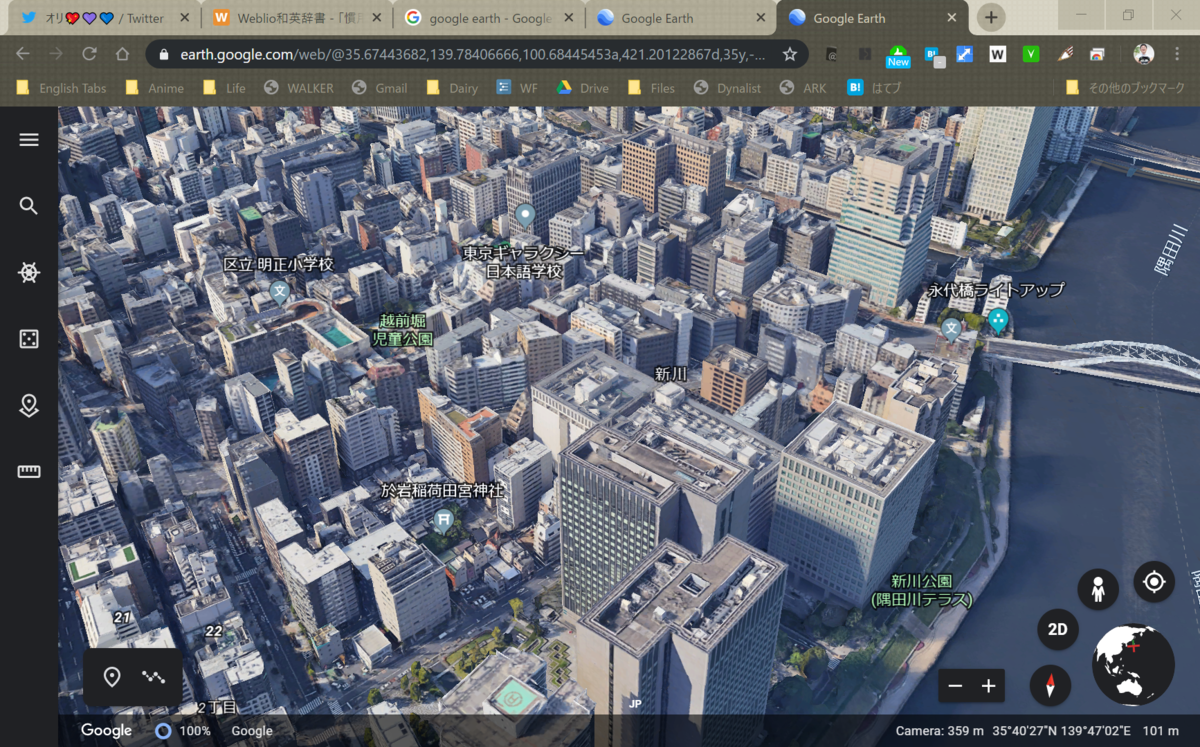 Looks still a bit away from the stations.
Shin-okubo
Shin-okubo is an older area than Shinkawa, and famous that many Koreans live there.
There is next to one of main terminal station, so it's very convenient to go shopping, walking after school.
Akihabara
Beloved Akihabara. There is as old place as Shin-okubo, but a little re-developed these 20 years
There is a really convenient place. There are a lot of shops, event stages of hobbies. Furthermore, the station contains 2 lines like a cross, and both lines are very convenient.
You know, I recommend Akihabara. You would meet mates, and after-school time would be fun from the convenience.